Deprecated
: Function create_function() is deprecated in
/container/application/public/wp-content/plugins/wp-spamshield/wp-spamshield.php
on line
1874
Hello and thank you for visiting our web site! We are running our JJBean coffee fundraiser again until November 20th. JJBean allow us to buy their coffee at a discounted price and we sell it for less than the usual price at the supermarket. The money we raise is for the Childrens Home Food Fund.
Simply choose your coffee and how you like it – beans, press etc and contact us at help@communityandchildhaiti.ca or call 604 789 3773 or check us out on FB Community and Child Haiti and message us there. We will deliver to Vancouver, West Van, North Van, Surrey, Richmond, New Westminster, Coquitlam, PoCo … by around November 30th.
Payment can be by cash, cheque or via PayPal.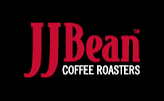 COFFEE MENU
We offer 4 blends which are designed to fit within a particular
taste profile. Fans of expresso, dark-roast coffee and decaf will find
something to suit their taste within our selection of blends:
EXPRESSO JJ
Notes: Hints of caramel and toasted nuts. Also brews a mild drip coffee.
Our signature expresso, the JJ is bright and lively with a pleasant sweet acidity.
Ideal for anyone who uses an expresso machine at home.
EASTSIDE
Notes: Earthy dark chocolate and floral notes. Makes a complex espresso.
Great for both drip and espresso brewing, Eastside has a well-rounded
body and muted acidity, without being especially dark.
As an espresso the Eastside has a fuller body than the JJ, with notes of earth and dark chocolate.
RAILTOWN
Notes: Very dark, smoky and roasty. Full-bodied with no acidity.
If you like your coffee dark look no further. This blend is all about that smoky, carbony quality that dark coffee drinkers crave, with a huge body. This will definitely get you up in the morning!
DECAF
Notes: Sweet, mild and chocolaty. Great for drip or espresso. Decaffeinated using the Swiss Water process, our decaf tastes every bit as good as our other blends, minus the buzz.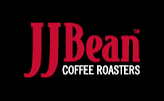 Dear Coffee Lover, LGCCA is excited to offer you the freshest, tastiest locally roasted coffee in all of Vancouver.
Your purchase will help LGCCA support children in need on La Gonave Island Haiti.
Submit your order by November 20th. Pick up from November 30th or local delivery.
Complete the order form and don't forget your name, address, email or phone number.
Please make cheques out to LGCCA. You can also pay by PayPal at www.communityandchildhaiti.ca
Name
Address
Email                                                                    Phone
Blend 12 oz bags
Whole bean
Espresso
Cone
Flat
Press
Percolator
Number of bags
Price
Total $

Total

Espresso JJ
$13.00
Eastside
$13.25
Railtown
$12.75
Decaf
$14.00

Total number of bags ordered _____